On Wednesday 21 February, representatives from patients, academics, industries, professionals & regulators (i.a. FEDCAR) will gather and address various aspects of health issues that are at stake with the Brexit.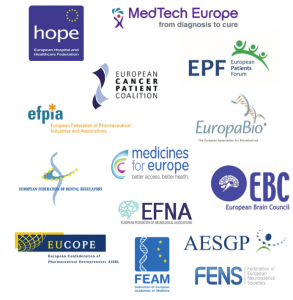 At a critical time when both the UK Government and the EU are preparing for phase II of the Article 50 negotiations, we would like to invite you to this event which will focus on what needs to urgently be prioritised in the negotiations in order to preserve patient safety and public health. To register your attendance, click here.
This event follows a letter addressed in December to EU Public Health Ministers outlining those issues.
WHERE IN BRUSSELS?
24 rue de l'industrie.
In the UEMS headquarters.
WHEN IN THE AFTERNOON?
From 1.30 to 4.30.
MODERATOR
Peter O'Donnel, EU-accredited Brussels-based journalist.
AGENDA
13:30-14:00 -registration
14:00- 14:10: Welcome by MEP approaching Soledad Cabezón Ruiz 
14:10-14:20: Intro by Nicola Bedlington,  European Patients Forum – presenting the joint statement and the key priorities for patients in the Brexit negotiations 
14:20- 14:50: Access to medicines and medical technologies
One rep from industry 
EFNA board member
Q&A
14:50- 15:20 Research and innovation
CRUK presents findings of the Technopolis report, etc, EU-UK value added working together.
1 EU 27 researcher (FEAM vice president?  Brian Council, etc) value of collaboration with UK
Q&A
15:20- 15:50 Reciprocal healthcare for future flows of patients post Brexit and training and mobility of medical professionals 
Pascal Garel – HOPE Secretary General 
Matt Bolz-Johnson, Healthcare and Research Director, EURORDIS
Q&A
15:50-16:15 Public Health 
EPHA or a Joint Action coordinator on value of collaboration from UK in public health activities 
Q&A
16:15-16:30 response from the Article 50 taskforce rep
BACKGROUND DOCUMENTATION.
FYI – Click here for a NHS perspective (on patient access to medicines and medical technologies).
FYI – Click here for a Life Science industry perspective and here for the Medical Technologies' position.