The EU is preparing its phasing out of dental amalgams.
Different timelines are available to do so.
Hereafter is the situation.
2030 AS A MAXIMUM & POSSIBLE DEADLINE
In its Impact Assessment joined to the legislative proposal, the EU Commission reports that Member States have organized different domestic deadlines by which the phasing out takes place in their own national health system.
2030 is one of them (see the 7th column "phase-out plan" in the tables below).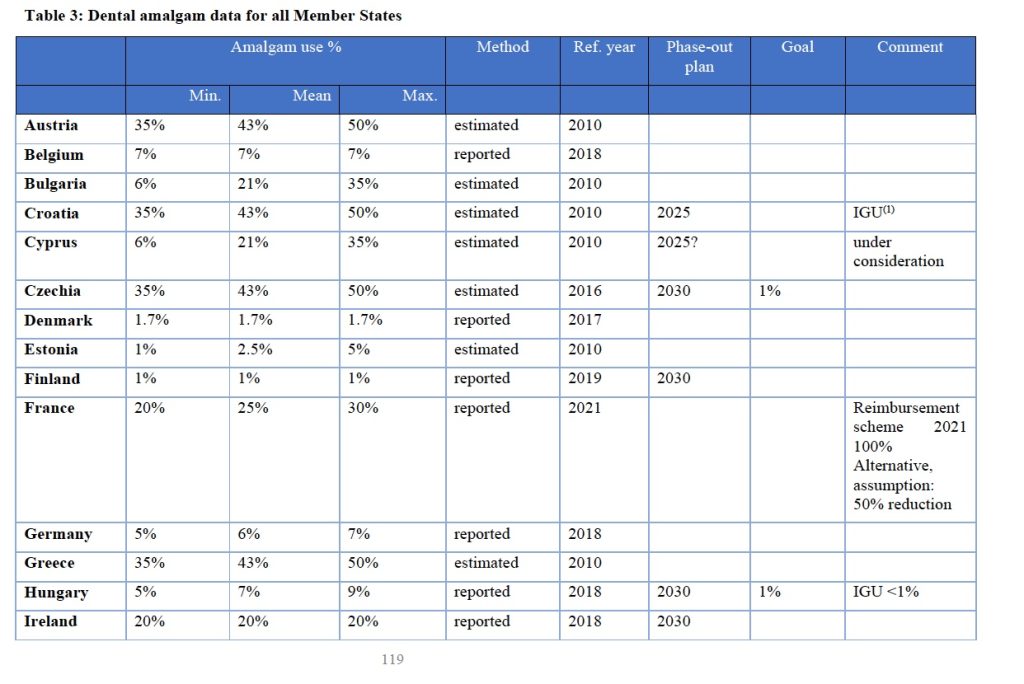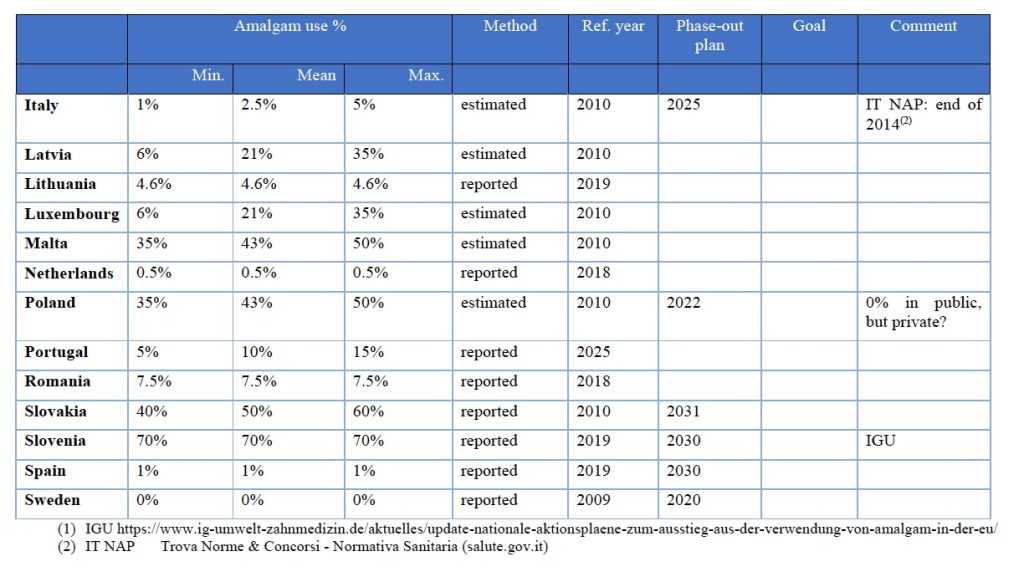 2030 is also in discussion at the international level among the members of the U.N. Minamata Convention on Mercury.
It looks like the consensual and definitive deadline for the use of dental amalgams in the world.
CURRENT PHASING DOWN IN EUROPE
In its first mapping of the situation released in 2020, a report drafted for the EU Commission estimates how the on-going phasing-down of dental amalgams in Europe can lead to a phasing-out :
-through scenarios where the timeline is accelerated by the EU legislator (e.g. by 2025 proposed today by the EU Commission, or by 2027, see the picture below); or,
-through a scenario taking stock of the engaged decrease of mercury until its end of use by 2030.
NEXT STAGE OF THE DISCUSSION
The legislative discussions are on-going.
In the European Parliament, it is by the end of 2023 that the draft report will be published.
Source : 
1- SWD(2023) 396 final COMMISSION STAFF WORKING DOCUMENT IMPACT ASSESSMENT REPORT -Accompanying the document Proposal for a REGULATION amending Regulation (EU) 2017/852 of the European Parliament and of the Council of 17 May 2017 on mercury as regards dental amalgam and other mercury-added. The first pictures are extracted from this assessment.
2-Assessment of the feasibility of phasing-out dental amalgam  – Final report (under Framework Contract No. ENV.C.4/FRA/2015/0042 – Service request 15). The second picture is extracted from this assessment.